Tomorrow I'm off to Whitehaven in Cumbria, to the site of the proposed new coal mine there – the first in 30 years. After 12 years in the anti-fracking campaign that came to a pause in November 2019, it feels surreal that this is even on the radar, let alone with approval – it's like COP27 and all those non-binding promises and agreements count for nothing at all.
The tools of an activist
As I put a few things together for this event – some ribbons to leave as a calling-card, some knitting because why not, and a snack – I was thinking about how activists are so often demonised and presented as something savage, dark and terrifying. Made me chuckle a little at the contrast but also makes me really mad at the injustice and theft of truth.
Not all activists will have the same wonderous contents in their backpacks; each event or action calls for different items and mine has contained multitudes of things over the years. The tools activists need to have when taking on a resistant authority are actually rarely soup and superglue (though they have their place). Over the years I've packed or seen activist tools that include:
planning objections
petitions
open letters
instruments (even a harp at one action – was a huge backpack)
Climate and ecology bill (trying for a UK law rather than weak 'agreements')
MP and councillor contact details for regular lobbying (half expecting but not holding out much hope of seeing the 'democracy' in action and acting in residents' interests ahead of developers)
stern letters to press
tea, cake, biscuits and other shareables
Nana Tabard (my group don't have capes, but we do have a handy pouch in the tabards)
phone full of WhatsApp groups on a network that fizzles like a spiderweb with a housefly when things hot up. Like when Liz Truss was foolish enough to attempt to reintroduce fracking last year – reigniting groups across the UK to raise the alarm, share the news, call for numbers, offer skills and take from those with them
legal case spanning years of time-consuming document-scanning and meetings… followed by appeals and reviews as the nonsense goes on and on thieving money and precious time
…this list goes on but wordcounts don't.
Landmark legal case could threaten controversial new coalmine
Is it any wonder the at some point we may resort to soup and superglue? At least we get to hear about the campaigns that used these as the tools of choice. Take Sarah Finch and the Weald Action Group (WAG) for instance – they've been in a macabre legal dance for four years now about the Horse Hill Oil Site in Surrey. Not many people know that. Well until today, when a headline joyously read:
'Landmark legal case on climate impacts of onshore oil production, to be heard by the Supreme Court in June'
And helpfully with a subheading that adds more joy:
'Could threaten plans for a controversial new coal mine in Cumbria and other fossil fuel developments'
The case centres around what amounts to manipulation of truth and a word game that is far from trivial. The argument is that Surrey County Council should have taken into account the climate impacts from burning the extracted oil, known as 'downstream emissions'. The council though argues that it only ever needed to consider emissions from the process of extracting oil, known as 'upstream emissions'.
The reason for that subheading is that there are similarities with the proposed Cumbrian coalmine and other fossil fuel developments that argue similarly and downplay their impact. With West Cumbria Mining's plans for the Whitehaven coalmine now under threat after being controversially approved by the government in December, they've been permitted by the Supreme Court to make written or oral submissions to aid the court's understanding in the Horse Hill case.
Sam Fowles, the barrister in Sarah and WAG's appeal against the Surrey oil site has said on Sky today, that if the case wins next month:
"You have to completely reassess whether that coal mine in Cumbria can happen at all. It is extremely difficult to overstate the significance of this case, it has the potential to trigger the beginning of the end of new fossil fuel extraction in the UK…"
Support from Friends of the Earth
I expect at some point Sarah and the activists at WAG filled their backpacks with tools they found would help in their fight. Key to their staying power and success will have been 'the network', and calling on the skills of others in it to support.
A great ally to activists, in my experience, has been Friends of the Earth who are arranging the event at Whitehaven tomorrow and are integral to providing legal challenges, assisting groups to understand the planning process and how to challenge it, as well as providing campaigners who you're genuinely pleased to stand shoulder to shoulder with. Tony Bosworth of Friends of the Earth is one of my favourite fonts of knowledge and he had this to say:
"The biggest climate impact from gas, coal and oil projects occurs when the fuel they produce is eventually burned – it's unbelievable that this is effectively ignored when planning decisions are made. West Cumbria Mining boast that they will build the world's first 'zero carbon mine' which is a complete contradiction in terms."
Friends of the Earth are working with a local campaign group South Lakes Action on Climate Change and are now also turning to the courts to overturn the government's approval of the coalmine.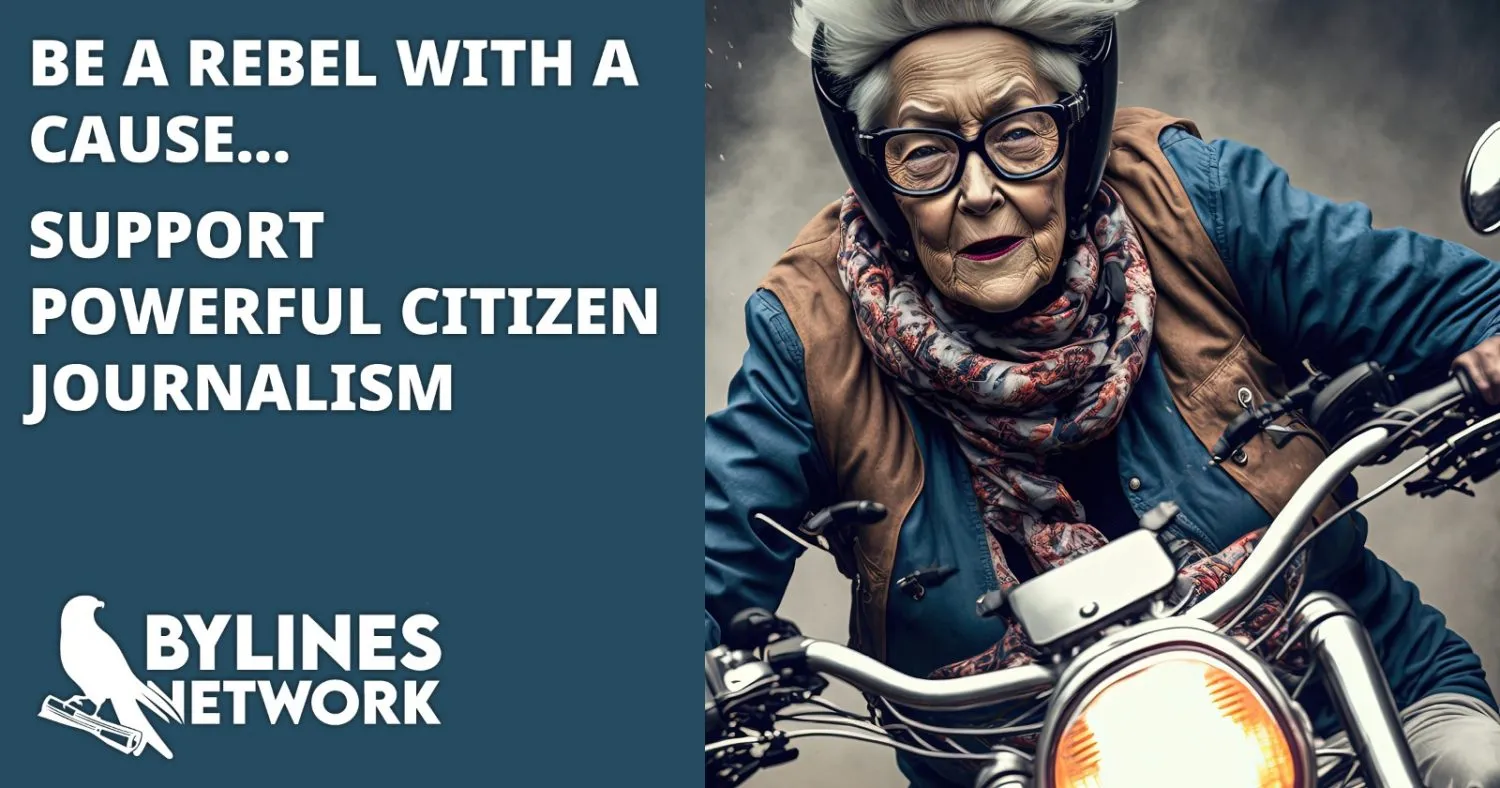 CLICK HERE TO SUPPORT THE BYLINES NETWORK CROWDFUNDER!