Let no-one tell me that Conservatives (especially Conservative MPs) don't have a sense of humour. Today I came across a tweet from Mark Jenkinson, MP for Workington, that certainly showed a sense of fun. Or did it?
This is what he said on twitter:
My first thought was that this, whilst amusing, must be a parody account. It certainly says "Mark Jenkinson MP". But the account profile reads: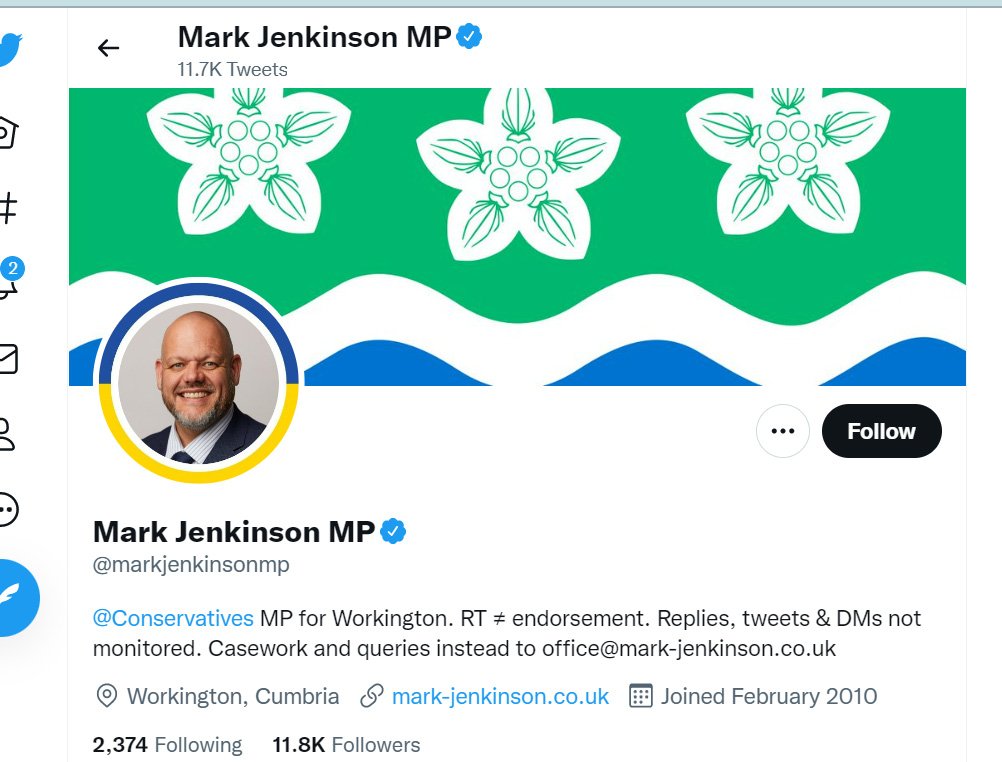 The link certainly takes you to the official page for Mark Jenkinson MP, who is "honoured" to have been elected as MP for Workington.
Mark Jenkinson is a local lad, born in Whitehaven, who grew up in Workington. He was elected as Conservative MP in 2019 as one of the so-called 'Red Wall' MPs. He is certainly a Workington Man.
Workington was a key marginal in the 2019 election.
Jenkinson's earlier political career
Jenkinson has not always been a Conservative. Interestingly, he stood as a UKIP candidate, also for Workington, in 2015. He then fell out with UKIP in 2016 and left to join the Conservative Party.
When he was elected as a Tory MP in 2019 he was congratulated by Nigel Farage who tweeted:
"A personal congratulations to Mark Jenkinson. He was an excellent UKIP candidate in 2015."
Today's tweet
But what of today's tweet? Was it just a joke? Just a bit of fun? Or is this a case where Tory MPs again are shown to be out of touch with the real world? That's the real world of their constituents, ordinary hard working people.
Here are some responses to the tweet.
And the one that I found particularly poignant:
Don't we deserve better from our elected representatives? And don't the people of Workington deserve a better and more caring MP?
---