The fallout from the de-banking of Nigel Farage by Coutts has, predictably, been quite momentous. The can of worms it has brought to light has all manner of ramifications. We have been lied to time and again about its causes, from failing to meet the bank's commercial threshold, to Farage's status as a politically-exposed person.
Although it does not appear to have been the sole cause for closing his account, the subject access request instituted by the former UKIP leader undoubtedly shows that political considerations definitely played a part.
The day that you can have your source of financial survival removed because of your friendship with a top tennis player is one that should fill us all with deep apprehension.
'Cancellation' by banks: a wider issue
Beyond the individual concerned, however, we have now learned that not only politicians, but also their families have suffered this fate, which is even more unacceptable. And all this from an institution which the taxpayer was forced to bail out because of their boundless greed and recklessness. And thus far, the narrative goes that it is the right that has been the main political beneficiary of this episode. It is certainly the case that it has produced a welter of screaming headlines in the Tory-backing printed media, as well as some highly sulphuric outbursts from outfits such as GB News.
However, it is my firm belief this affair could benefit the left considerably – provided the right lessons are drawn from it. First of all, one of the beneficial outcomes of the Farage imbroglio is the spotlight it has turned on the thousands of other individuals whose accounts have been terminated without ever being informed why.
Many of these have in fact organised and formed a lobby group on social media sites such as Facebook. The left should forget its obsessive schadenfreude about Farage – who will emerge amid the proverbial roseate fragrance whatever happens – and give its full backing to such groupings.
Among these unfortunates there are quite a few operators of small businesses who regularly deposit cash into their business accounts. This is because it is in the interest of banks to wean advanced economies off using cash – not only on account of the additional administration it brings, but – mainly – because every time a non-cash transaction is made, they benefit financially.
This should be natural campaigning territory for the left.
Not 'too big to fail'
Another issue which should provide the left with fertile ground is the total lack of accountability of institutions which were – allegedly – saved from extinction by the massive bail-out with which public funds propped them up. This applied not only to RBS, but also to the Lloyds Group, Northern (C) Rock and Bradford and Bingley – the total spend on these bank bailouts being estimated at a massive £137 billion.
At the time, it was not only the right-wing commentariat which expressed opposition to this move. It is not for the state to get financial institutions out of holes of their own money-grubbing making. Thus many of us on the left believed that the likes of RBS, now subsumed into the NatWest group, should have been allowed to flounder in 2008 and have its operations transferred to receivers.
Those parts of it which were not closed down could have been dismantled and sold off. The shares and pensions of its irresponsible directorate should have been allowed to collapse. Here again, an issue with which the left can make hay.
Further injustice
Another scandal in which the NatWest group embroiled itself even eclipses the aforementioned de-banking scandal. Between 2009 and 2013, some 16,000 of RBS's small business customers had their accounts passed on to a branch of its operations, i.e. the Global Restructuring Group (GRG), ostensibly in order to help them through these tempestuous economic times.
However, far from providing assistance, RBS mercilessly exploited them. The Tomlinson Report, commissioned by the Government, showed that many of these businesses needed no help at all, yet had their lifeblood sucked out of them by the exorbitant fees charged by the GRG.
This resulted in many of them closing down, with RBS taking over their assets. This scandal never received the media attention it deserved, and the left should expose this as yet another odious chapter in banking duplicity and rapacity.
Time for the right kind of reform
However, perhaps the biggest opportunity with which this affair presents the left is to take advantage of the odium in which the banks are now held in public opinion to make a major push for public control of the nation's finances.
Full nationalisation may be a step too far, but the government could increase its stake in the NatWest group to 55% and thus take a controlling interest in it. Any other banking group finding itself in trouble through its own fault should undergo the same process.
Not only would this improve public accountability in the financial sector – it would also enable the Government to steer it away from its casino economics and direct it towards targeted investment in productive, employment-creating and sustainable sectors of the economy.
Accountability would also extend to its customers, who would thus be guaranteed a bank account unless they forfeited that right in exceptional and extreme circumstances. An additional benefit will be the increased guarantee of freedom of expression which this brings in its wake.
In short – this is a crisis ready-made for political advantage which fits the left-wing social and economic narrative. At the very least it should give rise to a lively debate in the policy-making forums of the left.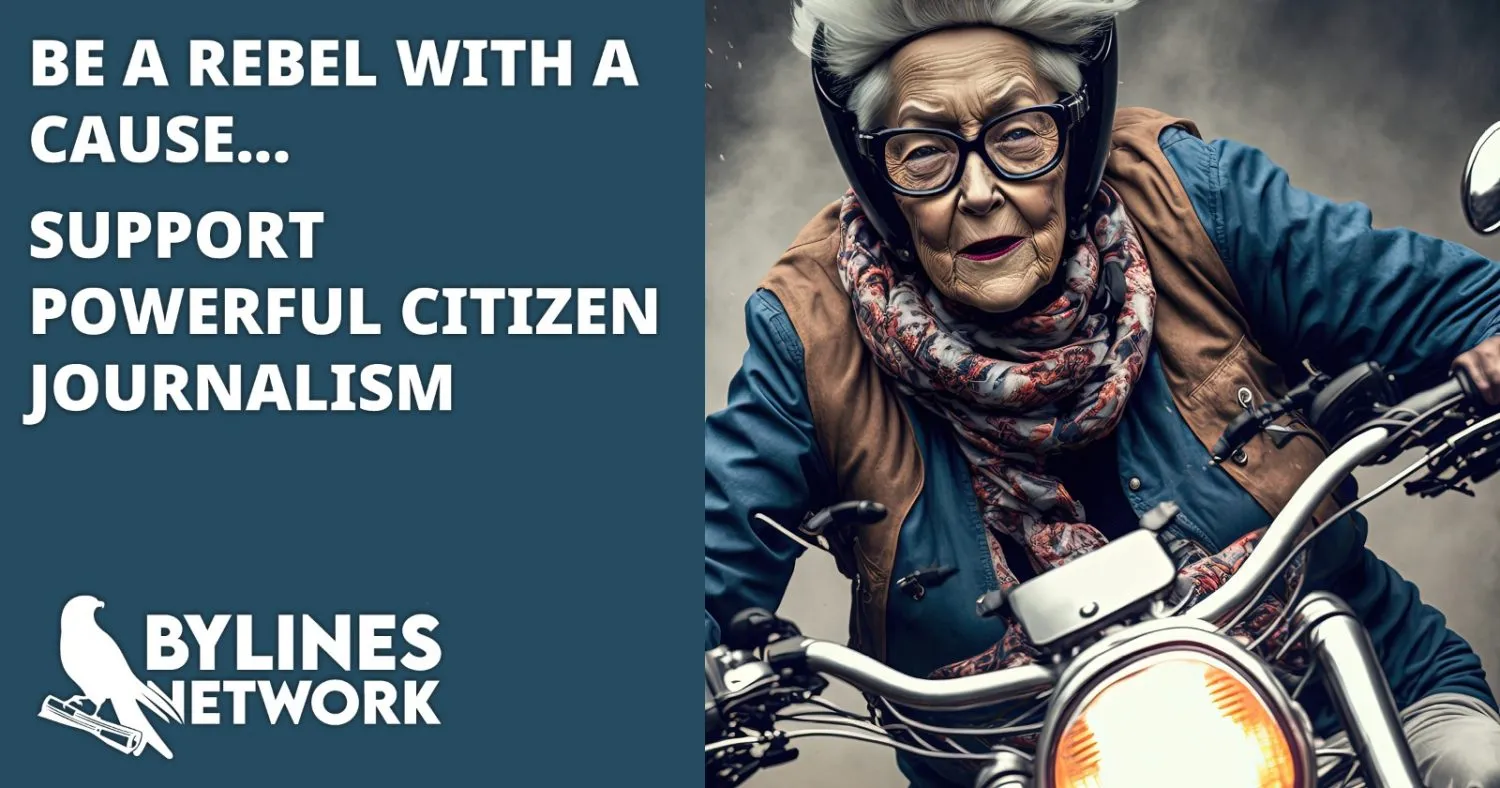 CLICK HERE TO SUPPORT THE BYLINES NETWORK CROWDFUNDER!