Being a veterinary surgeon has never been an easy job. Yes, some get to cuddle puppies and kittens, but there is so much more to the job than that. After years of studying, you come into a very physically demanding job that requires you to be on your feet for hours on end. During your career you may have to deal with many different aspects of veterinary practice: farm animal work, horse or small pet practice, or ministry work – dealing with notifiable diseases or safeguarding the nation's animal-based food supply and exports.
Being a vet is also emotionally challenging and stressful. People want the best for their pets, but there can be many reasons why they may not be able to care for them, especially with the present cost-of-living crisis. As a result, vets are commonly asked to carry out euthanasia on healthy animals, which is not always easy to deal with. Another big problem in private practice is the constant threat of litigation.
Such demands have always led to a manageable turnover of people deciding that the job was not for them, and the UK was previously able to fill any gaps from a pool of EU vets eager to gain experience here. Post Covid and post Brexit – where additional bureaucracy has seen the demand for veterinary expertise enormously increase – this has all changed and the veterinary profession now finds itself in a retention and recruitment crisis.
How – and why – did the UK let this happen?
The Covid effect: backlog stress and burn-out
The strict lockdown regulations following from the Covid pandemic created serious problems for vets, with the fallout continuing to affect the profession.
Small animal and horse veterinarians were limited for quite a while in what they were allowed to offer (only emergency treatments or procedures for months), while at the same time pet numbers increased, as people in lockdown decided to fulfil a dream of getting a pet or breeding a litter.
The lives of vets working in slaughterhouses or meat factories had also become more difficult, due to problems created by social distancing and repeated Covid outbreaks.
Then, when the country opened up again and vets were less restricted in the treatments they could offer, there was a huge backlog of vaccinations and postponed procedures to work through.
All this caused considerable stress and burn-out to many veterinarians, and increasing numbers are reducing their working hours or leaving the profession.
The Brexit effect: barriers to trade requiring vet certificates
Meanwhile Brexit was taking effect.
From January 2021, as a result of the restrictions of the Brexit trade deal we had struck with the EU, the UK was classed as a third country. This meant that from that day on we had to fill in the same amount of paperwork and certificates for sending products to the EU as Asian, African or South American countries.
Vets tried to warn those advocating for Brexit, but they didn't appear to take notice.
Vets were not trained for this new EU paperwork, and it meant a lot more work. Every consignment needs a barrage of certificates filling in. And this goes not just for a piece of meat, but anything that contains products of animal origin – products with egg or dairy, jars of sauces that have meat or milk in the recipe, pizzas, baby foods or milk, pet foods, animal hides for leather production… the list is endless. If an animal product is involved in the manufacture, it needs an Export Health Certificate (ECH), filled in by an official veterinarian with the relevant training and appointment.
Problems of the UK'S making
And this is not the EU's fault. The EU single market for animal products relies on all countries conforming to the same sanitary and phytosanitary (SPS) regulations. It was the UK's choice not to sign up to these, in order to be able to sign trade agreements with countries that do not necessarily meet EU standards.
This means the EU cannot now have certainty that products coming from the UK have been subjected to the scrutiny they require, as without being bound to EU laws, standards for quality and hygiene may well be a lot lower now than before. Therefore, these products now need certification as to what materials and processes were involved in making the products, so buyers can be sure they are still of the same high standard.
There was a call for veterinarians to do the training needed, and it was even offered for free. But 'meat inspection' is not the most popular job in the veterinary world. Many vets felt their busy job working with live animals was enough and they simply could not spend an extra few hours a day filling in paperwork to certify food or other products.
A lot of the vets who do or did ministry work were those who came from other EU countries. In fact, many who came over would start with a post of that kind, before looking for work of a more clinical nature. But Brexit!!
Labour and UK food producers have argued in favour of negotiating an SPS agreement with the EU (sanitary and phytosanitary) , which would remove the need for veterinary certification of every item, but the Conservative government has been unwilling to countenance signing up to EU standards.
Brexit again: a serious shortage of vets
Before Brexit, vets could come over to the UK from any other EU country, even without a job offer, and find a job as a veterinarian relatively quickly and easily. Brexit changed all that.
In 2019, of all veterinarians working in the UK, 29% had graduated in the EU. We used to have well over 1,000 new vets coming from the EU every year, but this dropped to 364 in 2021, when the Brexit regulations had taken full effect. With the requirement for health certificates spiralling by 1225% that same year, it is no surprise the profession is in serious problems. More work, fewer people to do the job.
Vets in other jobs are also in short supply, with Wales, for instance, having an acute shortage of farm vets. Small animal vets are having to close practices, as they can't find the staff to keep them going. The situation would have been even worse if the government had not agreed, though only after much lobbying from some of the UK's veterinary organisations, to put veterinary surgeons on the official shortage list. This means that the salary can be less than the official £35,000 a year needed for entry, employers don't need to do a labour market test, and visa costs are less. But it's still a hassle, and enough to put a lot of EU vets off.
New post-Brexit hurdles for EU vets
In order for EU qualified vets to come to work in the UK, they have to:
have a job offer from a Home Office licensed sponsor (meaning a prospective employer has to register with the Home Office)
speak English at the required level – this is proven either by having taken a recognised university course that was given in English, or by taking an English test
have a job offer at the required skill level, proven by a certificate of sponsorship from the prospective employer
be paid at least £25,600 or the 'going rate' for the job offer, whichever is higher
Plus there is the uncertainty of getting (pre)settled status. Can you bring family over? What if you decide you feel at home here and want to stay? And there's also the question of whether you will feel at all welcome, since Brexit has brought to the surface a strong anti-EU feeling in some people, which can be very difficult to deal with.
Meeting the shortfall: a huge challenge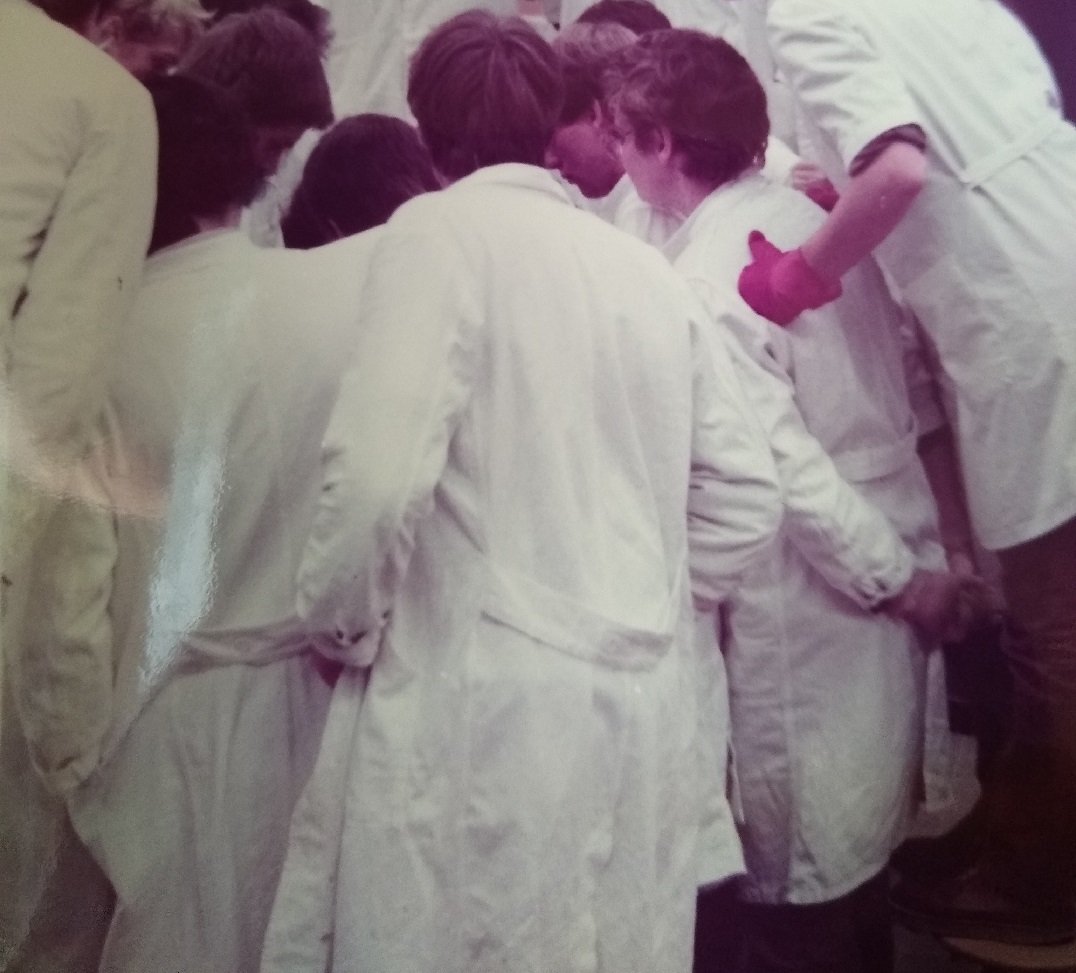 There is no easy or quick solution. We can't get rid of Covid. We can't turn back Brexit, at least not in the next few years.
Britain needs more vets urgently. Training more vets is one option, and there are plans. But it will take a while for students to graduate, and is unlikely to give the numbers needed. Dundee, Preston and Aberystwyth are planning new courses, while Harper and Keele started a veterinary course in 2020.
But at least 700 extra vets a year are required – probably a low estimate, due to the increasing levels of certification needed in the export-sector. Since most universities can take on only 40–100 new students per year, meeting the shortfall will be a huge challenge.
The one sure way to address the problem would be by revisiting the Brexit deal that created them and, with even Conservative–supporting voices being raised in favour of this, perhaps it's time the government listened.
---