In the aftermath of a deluge of hard-line laws passing through parliament, some previously politically inactive citizens now find themselves becoming immersed in navigating the legalities and the niceties of human rights activism. Many dual nationals or naturalised citizens have felt their secure existence in the UK – hitherto taken for granted – has begun to crumble. Brexit and its legislative precedents have rendered many lives irrevocably altered – psychologically, emotionally and materially.
Aside from the nationality and borders bill, little known Home Office regulations put in place in 2016 have left those of us with Spanish or Latin-American dual-national family members more at risk of confronting challenges if we fail to disclose the possession of a foreign passport or retain our traditional legal name according to Spanish law. This is something that really needs to be communicated and explained to families, individuals and those entering the process of naturalisation.
Brexit insecurity and citizenship
On 24 June 2016, approximately 3.4 million EU citizens, and at least 16 million British citizens, woke up to the surreal scenario of David Cameron's resignation and a referendum result that, for many, was as shocking as it was unexpected. EU citizens in the UK suddenly found themselves in a profoundly unsettling predicament – swept up in the ensuing rancour without a semblance of democratic agency as their adopted homeland set about abandoning the guaranteed safeguards they had enjoyed under EU jurisdiction.
Equally, for British citizens in the EU the result triggered an increase in applications for naturalisation in their respective adopted homelands, including a tenfold increase in German citizenship requests. So disconcerting was this for those affected that the scramble to secure citizenship rights occurred even before the negotiations had started. Many EU citizens rushed to become naturalised British citizens just days after the referendum. During the period from 2010 to 2014 there was an average of just over 10,000 naturalisations of EU citizens per year;, by 2019 this figure had risen to nearly 50,000.
This chart from the Migration Observatory represents the degree of disquiet and uncertainty felt by many in 2016 who felt driven to regain a modicum of stability and calm in the form of a tangible legal document. For those feeling dispossessed, a certificate of naturalisation would guarantee their right to live, work and study in the country they had grown to love
Becoming British
As the Migration Observatory explains, prior to the referendum many EU citizens felt naturalisation was unnecessary – not least because of the security and protections offered by EU law. Also, there have always been hefty barriers to overcome – naturalisation is a lengthy and cumbersome process, notwithstanding the associated costs, which increased jarringly from 2005 to 2016, jumping from £268 to over £1,195 for adults.
On the other hand, non-EU citizens, used to dealing with multiple visa applications, have for a long time made up the majority of applicants for naturalisation in the UK, unlike EU citizens who had hardly any contact with the immigration system prior to the launch of the EU settlement scheme.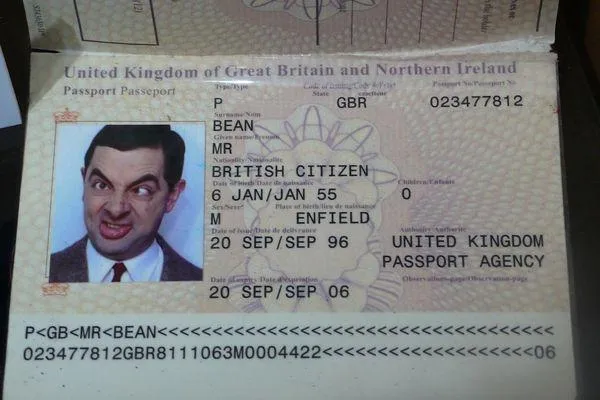 There are various routes by which a migrant can be eligible to become a British citizen: marriage to a UK citizen; being a resident for a period of over five years; being granted indefinite leave to remain; having EU 'settled status'. When applying, proof of ID is required in the form of a passport, ID card, driving licence, birth certificate and more. The process is not automatic, and there is a list of requirements the applicant needs to fulfil including a high proficiency in English and passing the 'Knowledge of Life in the UK' test.
Dual citizenship complications
The reality for the Home Office is that they have experienced a boom in citizenship applications alongside 6 million applications for settled and pre-settled status. Additionally, there has been a sharp increase in visa applications of various types as a consequence of leaving the EU.
Perhaps a failure to anticipate the increase in dual nationals reflects the number of citizens who now hold foreign documents with names not matching their Home Office issued passport, in particular dual nationals of Spanish or Latin-American origin who may have acquired British citizenship by marriage. In the Spanish legal system, marital status does not change one's surname, even if changed in British law. People traditionally use two surnames, the first one being the paternal surname (apellido paterno), or the father's first surname, and the second, the maternal surname (apellido materno), or the mother's first surname. Spanish children will have a different surname than their parents. So, as it stands, the actuality of mismatched identity documents across both jurisdictions is apparent.
Kafkaesque bureaucracy?
A change in the rules was implemented so that such dual nationals, who held passports from different countries, had to send them for inspection at the renewal or request for a new British passport. This raises the potential of placing individuals, such as the children of Spanish and Latin American citizens, at risk of delay in the issue of their documents, not to mention the inconvenience of having to justify why their name can't be changed on their original national passport or other documents.
---
To read more about citizenship and passports, see this article on Yorkshire Bylines.
---
As per the Home Office's own report regarding name changes, in place since August 2016, exceptions to the rule of 'matching names' are recognised. However, citizens are still receiving absurd Home Office 'advisals' insisting that dual nationals must change their name on their foreign passport – presumably to counteract passport fraud. Surely real criminals could easily take advantage of such a prospective laissez-faire approach if it were as easy to change your name as the Home Office depicts in their communications.
It seems paradoxical – even Kafkaesque – to have HM Passport Office (HMPO) reject a British passport application on the grounds that it doesn't match that individual's foreign passport name – especially in cases where the Home Office has literally just granted them citizenship and the HMPO is a division of the same Home Office.
Cultural sensitivities ignored
A Spanish dual national will also traditionally have their apellido paterno and apellido materno on all their state documents. Spanish parents would seek to avoid burdening their children with the responsibility of explaining to the Home Office why they have two surnames on their Spanish passports. In a globalised age with access to such cultural information, it shouldn't be so difficult to acknowledge that a Spanish citizen will not be registered under Spanish law with a single surname as is common in the UK. Equally, this can be extended to many citizens of Latin-American origin who use similar naming conventions to Spanish nationals.
Such cultural differences and sensitivities require training other staff such as those in registry offices regarding name changes through marriage or accepted names for those born into dual nationality. Knowledge regarding legislation and cultural norms in different countries should be a prerequisite for civil service staff liaising with embassies or consulates around the world and within the UK – or at the very least it should be readily accessible.
Anything for love
To further complicate this, the requirement to send other passports has not been widely communicated among dual nationals in the UK. This could affect many who might inadvertently find themselves in hot water with the Home Office if they simply follow the familiar renewal process without reading the small print.
If the Home Office is so determined to clamp down on fraud through passport 'name matching' they should start by modifying their ID checks and accepting in some cases that the naturalised person's name is the one in their passport/personal documents of their country of origin alongside the rules regarding name changes. Otherwise, we are met with a preposterous situation where some people get through the labyrinthine naturalisation process to find that HMPO denies their right to a British passport.
Many would do 'anything for love' – taking the name of their spouse in the British tradition – and one would expect admiration for celebrating this cultural norm, although the reality is a returned passport together with an abrupt letter from Her Majesty's Passport Office reprimanding their new subject for simply upholding their own birth country's legal traditions. It seems the Home Office, not for the first time, has some refinements to make.
*
---