East Lancashire Alzheimer's Society's Singing for the Brain group performed at Morrisons in Nelson as part of this year's Dementia Action Week (15-22 May) and the charity's Forget Me Not appeal which is running throughout the month of May. The tuneful group, including eight people living with dementia, ten carers and five volunteers shared some popular music with shoppers and Morrisons staff, showing the powerful and uplifting effect of group singing.
As part of Dementia Action Week, the charity wants people to recognise that asking the same question over and over again, is not a sign of old age, but could be a symptom of dementia.
An Alzheimer's Society survey to mark Dementia Action Week has revealed that almost one in three people (32%) in Lancashire who notice symptoms of dementia in themselves or a loved one wait more than a month before voicing their concerns.
Steve Green said: "As soon as you realise something is not right, come to Alzheimer's Society – you can use our symptoms checklist to help have that all-important first chat with your GP.
"At Alzheimer's Society we're dedicated to providing help and hope to everyone affected by dementia – 9 in 10 people told us they benefitted from getting a diagnosis, helping them access the treatments, support and advice a diagnosis unlocks."
The Singing for the Brain group performed at the Morrisons in Nelson and raised funds for Alzheimer's Society's Forget Me Not appeal. The appeal is running throughout May aims to not only raise vital funds for the charity, but to send a message to everyone affected by dementia that they have not been forgotten.
Throughout May, Alzheimer's Society is asking people to wear a Forget Me Not badge to help people living with dementia get the life-changing support they need. Help us be there for more people by donating to our Forget Me Not Appeal.
Steve Green continues: "By wearing a badge and supporting Alzheimer's Society's Forget Me Not Appeal, we're showing people affected by dementia that we understand and stand with them.
"Alzheimer's Society's services are a lifeline and have been used over four and half million times in the last year. We support the people living with dementia and their families through some of the hardest and most frightening times."
This Dementia Action Week, Alzheimer's Society is urging anyone worried about themselves or someone they love to take the first step and contact the charity for support.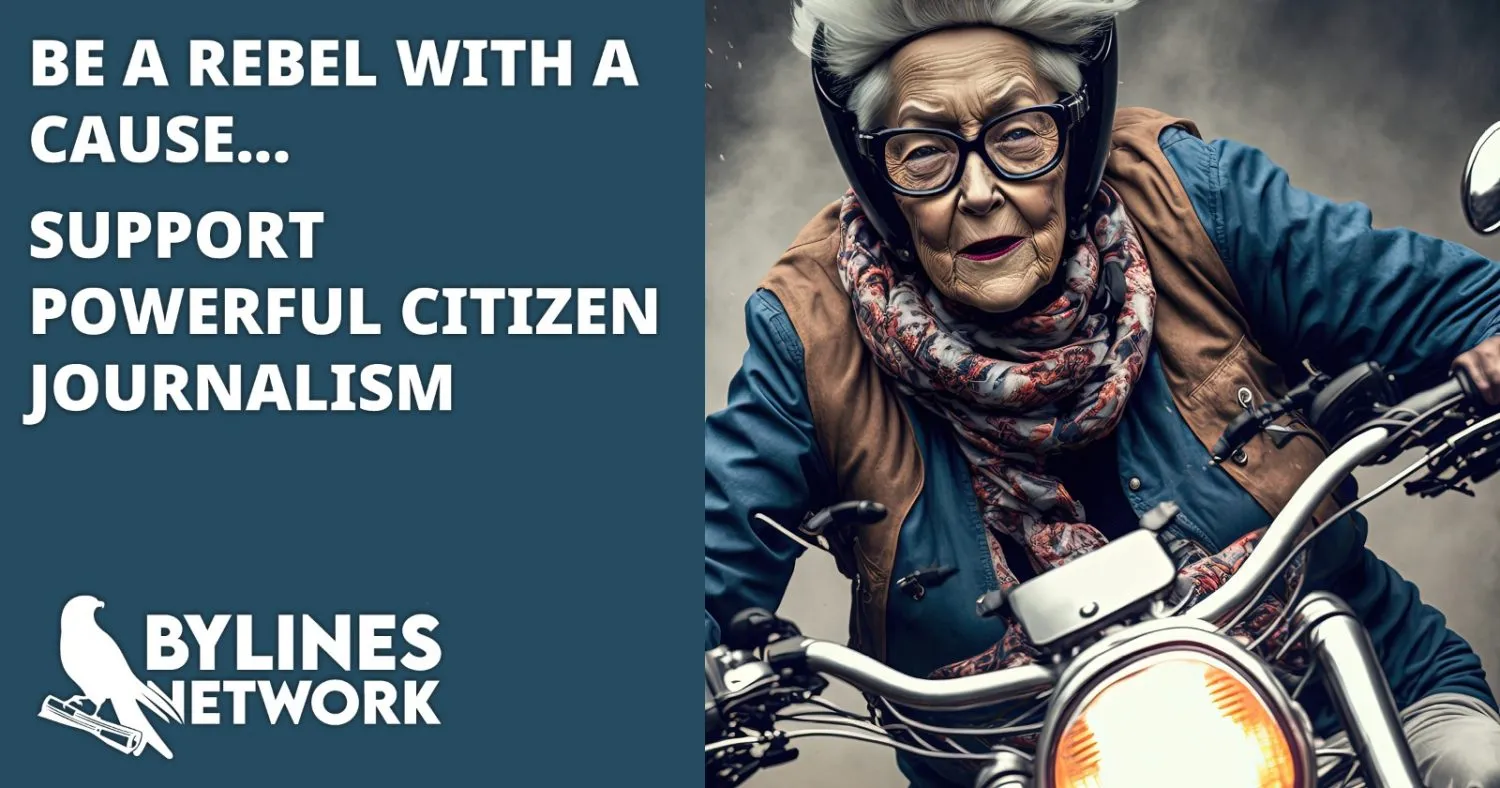 CLICK HERE TO SUPPORT THE BYLINES NETWORK CROWDFUNDER!