New AI smart lamps are being trialled at Hartland House in Milnthorpe, Cumbria, to help detect and prevent falls. It is hoped that this technology will ensure residents' safety as well as providing their relatives and care staff with better piece of mind.
Created by the technology company Nobi, these smart lamps can help prevent falls of care home residents and alert members of staff if they occur. It can also enable the care team to understand how and why a person has fallen.
The technology is being piloted at Hartland House following funding from Lancashire and Cumbria Integrated Care Board.
The smart lamp
At Hartland House, Nobi smart lamps have been installed in the bedrooms of residents who fall most frequently to monitor movement and provide an appropriate course of action if a fall occurs.
In such cases, the lamp will first ask if the person is alright. If there is no response, or they call out for help, the lamp will alert the care team within 30 seconds via an app on their phone. The Nobi lamp is also pre-programmed to send a digitised 'stick person' images showing where the person has fallen.
When a fall occurs, the seconds leading up to the fall are also captured, helping the staff to better understand what may have caused the fall.
"We can see how the person fell and if they tripped, stumbled or had a sudden collapse. This sort of information is invaluable, giving us a far better understanding of the incident and how it can be prevented in the future." – Leanne Scrogham (the registered manager of Hartland House)
These lamps can also eliminate 'long-lies', in which a person may fall (typically in the night) and not be found for up to two hours between night time checks. In some cases, this can be life-threatening and receiving medical attention quickly is crucial in improving recovery, saving lives and decreasing hospital stays.
Nobi smart lamps also possess the technology to help prevent falls.
If an individual sits up in the night, the smart lamp will illuminate the area in case they wish to leave their bed. If the resident then begins to move around in the dark, the entire room will be lit. Staff can also be notified of this, enabling them to provide support if needed.
The lamps' technology can also predict certain falls by monitoring a resident's walking pace, posture and length of stride, alerting the care team if anything indicating a possible fall is detected.
Helping care homes
In the UK, around one third of people aged 65 and over fall at least once a year. In Cumbria, falling is the leading cause of hospital admissions.
By implementing this technology, it is hoped that pressure on care and hospital staff will be alleviated. Furthermore, the AI smart lamps may also create better piece of mind for care home staff as well as the resident's relatives.
Helen Whiteley is the daughter of Hartland House resident, Sylvia. With a diagnosis of dementia and Alzheimer's, her mother has experienced an increase in number of falls.
She said: "For me, having the Nobi lamp is very reassuring especially when mum is prone to falling and she is in danger. I know that the staff, when they see a fall, will be there straight away."
Helen also spoke about how the lamps can free up more time for staff to take care of other residents.
"The [staff] can look at the app on their phone and see that mum is safe, they don't need to keep running up the stairs all the time. They can look after all the other residents."
Nobi claim that these smart lamps are 100% effective in detecting falls, describing them as a non-invasive way to keep residents safe and integrate technology into care homes.
Following the pilot, it is hoped that this technology can be applied to more homes to help support care staff and keep vulnerable residents safe.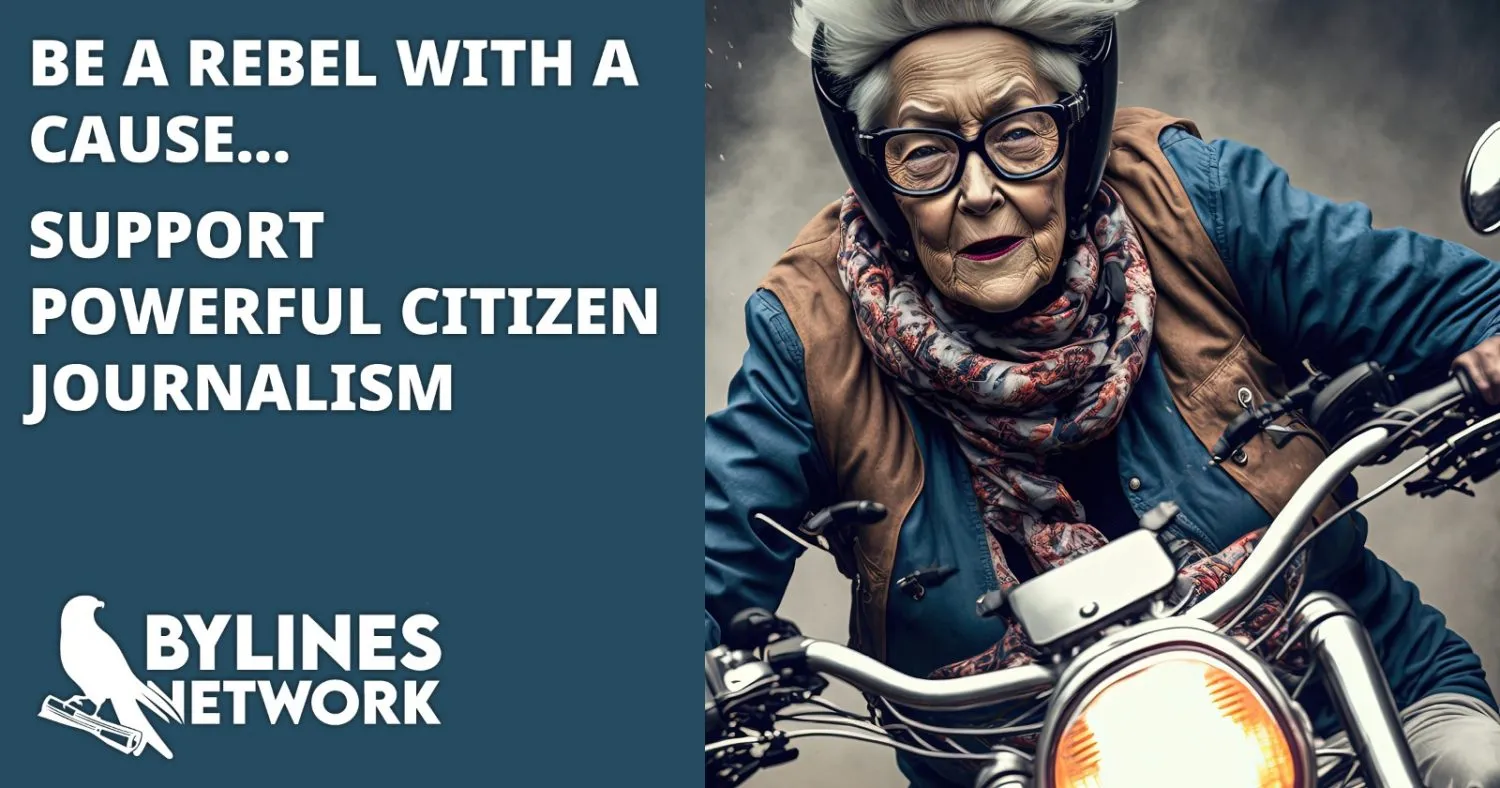 CLICK HERE TO SUPPORT THE BYLINES NETWORK CROWDFUNDER!