Five women and three organisations from the North West were recognised this week on Tuesday 21 as outstanding in the Northern Power Women Awards 2023, sponsored by EY.
Chosen from among more than 1500 nominations in 11 categories, the eight winners showed how the North West is leading the charge when it comes to championing gender equality in the UK.
Recognised for their outstanding contributions were:
Lee Chambers – Agent of Change
Nickala Torkington – Levelling Up Leader
Lyndsay Geraghty – Mentor of the Year
Dr Nimrah Munir – One to Watch
Dr Natalie Kenny – Outstanding Entrepreneur
Ability Consultancy Ltd – Inclusive Innovation
NTS – Medium Organisation
Deloitte – Large Organisation
Northern Power Women
Northern Power Women was founded in 2015 with a mission to accelerate gender equality, social mobility and wider inclusion. It now has 95,000 individuals and organisations in its community, all of whom are leaders in their fields or emerging talent.
Its work has created £1.25mn in social value through mentoring and networking events, while providing thought leadership across 13 seasons of the weekly podcast, monthly webinars and insight papers.
The organisation hosts major events such as the NPW Awards, Europe's largest celebration of gender equality. It has also developed an award winning digital 'Power Platform' with more than 7,000 users, where new talent, upskillers, business leaders and entrepreneurs create profiles, connect, learn and engage with a growing community passionate about paying it forward and making a difference.
Support for the awards
In a further demonstration of the North West's dedication to gender equality, the award judges also chose to commend Lauren Rosegreen in the One to Watch category and BioGrad in the Inclusive Innovation category.
Two additional awards were created this year; a 'Judges Special' award for the Levelling Up Leader category, awarded to Isobelle Panton for her grassroots-level work to unlock the potential of young people in the Greater Manchester area.
The second award was a 'Special Honour' Award for Ukrainian nationals Okszana Nepijvoda and Marianna Vaszilyiv, who have supported over 1000 Ukrainian refugees with direct employment and advice as part of the pan-Northern United For Ukraine initiative, which was launched in April 2022.
Alison Kay, Managing Partner for Client Service at EY UK and Ireland, said her organisation was delighted to sponsor the event: "The competition this year was outstanding and it was incredibly hard to pick one winner for each category. All of those recognised – whether individual or organisation – are shining examples of how we can drive real change and use our influence and power for the benefit of others. We're delighted to be able to further our ongoing commitment to promoting gender balance across the UK by being involved as headline sponsor. It was an honour to support the Northern Power Women Awards and to showcase these fantastic leaders."
"This year's Award winners and commended once again showcase the awe-inspiring contributions that we can make as individuals, organisations and communities when we support one another. Those recognised represent the outstanding leaders and role models present in and from North. It's fantastic to see how our community is using its power to achieve truly great things for the benefit of others, embodying the Northern Power Women ethos of inspiring people to use their PoWEr for good and accelerate gender equality."

Simone Roche MBE (Founder and CEO of Northern Power Women)
While the awards ceremony plays an important part in recognising role models, it is just one aspect of what Northern Power Women and its Power Collective community delivers.
On the newly launched Power Platform users can gain access to monthly webinars, a weekly podcast, blogs, mentoring programmes, and networking events throughout the year, all designed to continue the campaign towards gender equality.
About the individual winners
Lee Chambers – Agent of Change
Since 2016, Lee Chambers, psychologist and founder of Essentialise, has made it his mission to engage male allies in conversations about menopause. He does this through gender health education in the workplace, advocating for mandatory reporting of the impact menopause has on organisations, and lobbying the government.
In September 2022, Lee launched the first all-female cohort of Black STEM Futures, a support and mentoring programme aimed at graduates who are looking to accelerate their careers or bring their business ideas to life. He is part of a growing collective of male allies who use their privilege to dismantle systems that are slowing down the progress in gender equality.
Nickala Torkington – Levelling Up Leader
For the last 20 years, Nickala Torkington has helped overlooked women with talent create jobs for themselves and others to drive social change.
During the past ten years, she has led Flourish, an organisation that has supported over 1,000 women changemakers in the North develop and grow. Flourish's programmes have helped women move from unemployment and low confidence to gaining employment, launching their own social enterprise ventures, and increasing their income.
Nickala's passion for reaching undervalued areas of the North West has developed a stronger social economy in the areas Flourish operates.
Lyndsay Geraghty – Mentor of the Year
In the last four years, Lyndsay Geraghty has personally mentored and supported more than 300 people, 100 of which have gone on to become mentors themselves. During the pandemic she continued her work, supporting 90% of the people she supports to graduate with first class degrees in tech and retail.
Lyndsay's support is far reaching, and she has helped a number of other organisations committed to supporting young talent, such as Innovate Her, Agent Academy, The Girls' Network and PoWEr Collective.
Dr Nimrah Munir – One to Watch
Dr Nimrah Munir left academia to undertake biomedical research and is now developing a new medical device that will offer people with brain tumours a better quality of life. Nimrah is one of the inventors of an innovative implantable medical device that treats brain tumours using electrical fields.
Beyond her role as Principal Scientist at QV Bioelectronics (QV), Nimrah has also led the development and launch of a programme that supports female or ethnic minority university students into an internship at QV to tackle the lack of women, and British Pakistani and Muslim people working at a senior level in engineering.
Natalie Kenny – Outstanding Entrepreneur
In 2015, Dr Natalie Kenny left a difficult marriage with her 16-month-old son to return home to Liverpool, where she found she was unable to find secure employment as a scientist.
Later the same year, Natalie founded BioGrad, which provides medical and scientific support for education and research organisations. Her company has grown from a £600k annual turnover in its first year to £16mn in 2022. Natalie's company offers a minimum company wage that is 20% of the average three-bedroom house price in the UK to increase home ownership among staff, eight weeks holiday each year and a free creche, so employees' children are cared for during working hours.
These inclusive policies, along with its impressive growth, also saw BioGrad commended in the Inclusive Innovation category.
About the organisation winners
Ability Consultancy – Inclusive Innovation
Former England and Team GB para-athlete, Claire Buckle, established Ability Consultancy in 2019 as an equality and diversity company that educates and trains people about disability discrimination.
The consultancy aims to change perceptions and reduce the stigma around disability though an awareness app that uses virtual and augmented reality to put non-disabled people into the world of disability. This app can be used at home, in schools and at work to help people and businesses learn and understand often-unnoticed challenges people with disabilities face.
NTS – Medium Organisation
Nuclear Transport Solutions (NTS), the nuclear transport and logistics specialists, deliver a strong focus on supporting people who identify as female.
Since 2021, it has launched a female-focused gender recruitment campaign, which resulted in a cohort of female trainee train drivers, and a Women Returners Programme to help talented women return to the workforce. It has also achieved gender parity in its executive team.
Deloitte – Large Organisation
Global professional services organisation, Deloitte, has made gender balance a key focus for leaders in its Northern offices through initiatives such as inclusive sponsorship, mentoring, and targeted development programmes, tools and initiatives. It also supports working families through enhanced leave policies, actively monitors its talent pipeline, and focuses on allyship and advocacy.
Deloitte has recently been included in the Times' Top 50 Places for Women to Work list due to its introduction of policies and approaches to supporting women.
About the Commended
Lauren Rosegreen – One to Watch
Lauren Rosegreen, Policy and Influence Manager at Manchester Central Community (MACC), became the youngest ever trustee of the Greater Manchester Mayor's Charity (GMMC) and played a significant role in amplifying their 'A Bed Every Night' Christmas campaign. She is dedicated to supporting those who are currently homeless or have lived experience of homelessness and is actively involved in several initiatives across Greater Manchester.
She pioneered 'Manx Supporting Mancs', which enabled people on the Isle of Man to support rough sleepers in Manchester. This funded WOTW, a publication for rough sleepers that is written and edited by those who have experienced homelessness, while amplifying their voices. Lauren is now co-chair of the delivery task group for the Greater Manchester Homelessness Action Network.
Isobelle Panton – Levelling Up Leader (Judges' Special)
Isobelle Panton, Director of Recruitment & International for UA92 in Manchester, is passionate about levelling up the Greater Manchester community and unlocking young people's potential.
She developed an outreach programme, now in 500 schools, colleges, youth zones, boxing clubs and barber shops, to inspire talented and marginalised young people to consider accessing higher education. The programme improved UA92's application rate by 88%. Isobelle's initiatives take an intersectional approach, focusing on gender and race, and she will host Manchester's first Black Excellence Awards in May.
---
This is a press release from Northern Power Women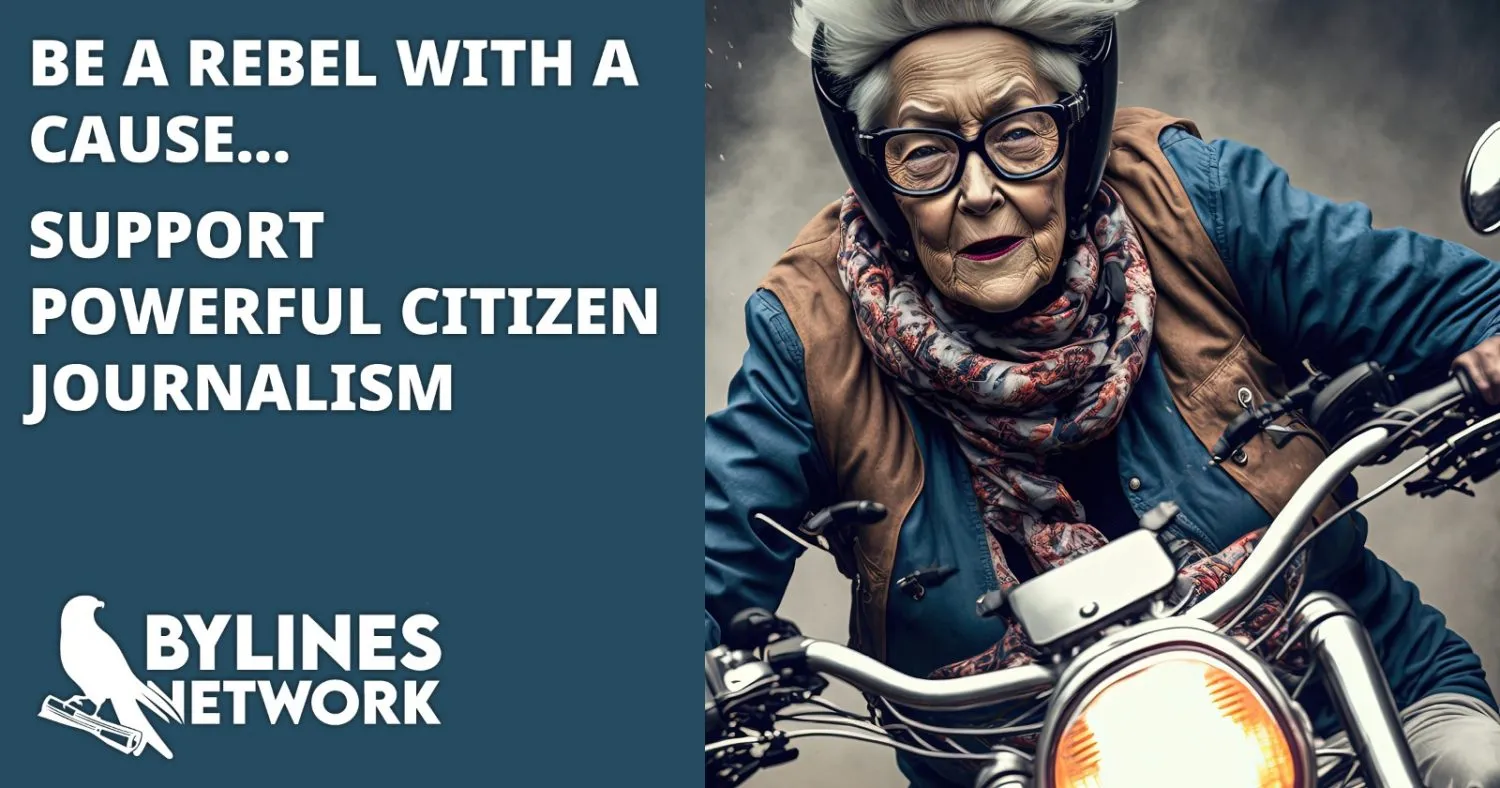 CLICK HERE TO SUPPORT THE BYLINES NETWORK CROWDFUNDER!