The world is at crisis point, and this is a matter of the utmost urgency. But amid all the soul searching and hand wringing and political posturing, it's sometimes easy to forget the magic of the world that we're trying to save. So three dozen cheers for The Lost Spells, a fantastical new musical which celebrates the magic of the natural world in the most glorious way, full of wonder and joy.
The Lost Spells book by Robert Macfarlane and Jackie Morris, published in 2020, was the pair's second collaboration following on from The Lost Words, and both have already become established treasures in the world of children's literature, as much about words and reading as they are about the world of nature.
Written to be read aloud, summoning the listener to the forest, field, riverbank and also to the heart, the books proved to be an urgent call to take note of what was being lost, teaching the names of everyday species, and inspiring their readers to attention, love and care. Because knowing a name, and saying it, brings recognition and familiarity and the urge to save from extinction.
Musical adaptation
And now here's the musical adaptation, each 'spell' conjuring on stage an animal, bird, tree or flower that's part of our lives and our landscape, the owl, the fox, the grey seal, and very noisily, the woodpecker and the jackdaw, celebrating nature's power to amaze, and to console, as well as to delight.
With music and lyrics by Mary Erskine and Will Dollard, it's a piece of complex collaboration as well as a work of creative delight, with a script by Matt Borgatti, put together by the Goblin Theatre Company in association with Watford Palace Theatre, and London's Polka Theatre as well as Theatre by the Lake, directed by Andy Barry.
Goblin is an acclaimed theatre company known for their innovative use of original music in creating shows for all ages, and they have performed in many top venues including the Southbank Centre, National Theatre, Royal Albert Hall and Manchester's Royal Exchange.
The result here is proof that theatre knows no boundaries, neither in geography nor imagination. From Watford to Keswick and down a rabbit hole, perhaps, for there's a sense of Alice and a lot of wonderland in this production. It's imaginatively staged, with simple but clever props.
And for all that it's based on a children's book, don't make the mistake of supposing that this is a show just for the kids. As with Alice, The Lost Spells can be enjoyed on many levels, and by all ages – just as long as the audience has a child's delight in the wonder of nature, and is prepared to believe in magic. Good theatre has the power to transport, to suspend disbelief, and this is very good theatre indeed.
Spells that conjure up a wild world
The story: a shy and bullied girl who's forgotten her own name finds a magical book of spells that conjures up a wild world. Moths appear from nowhere, owls light up the dark, a red fox leads the way to a new wonderland, and a brown hare becomes her friend.
As she journeys through the wild world on a quest to find that which was once lost, she meets a host of wonderful characters on a fantastical adventure; she learns how to tell dandelion time, meets a boy who turns into a seal, flies with a jackdaw and battles with conkers .
So, like Alice, let the magic take over and be prepared to believe six impossible things before breakfast. Let yourself go, allow your mind to open and expand, and welcome into your soul and your heart this wild and wonderful adventure, with music that gets into your toes and fingers as well as your head.
Reconnecting with nature
It's beautifully staged, colourful and boisterous and so welcomingly escapist, so that the conscious mind acknowledges there's a problem to be dealt with (just saving the planet, that's all) but the spirit is free to enjoy and feel joy.
Miriam Nyarko is Jay, a convincing 12 year old who's lost without her mobile phone, but through the book of spells allows herself to be drawn into the wild world. Toby de Salis is the brown hare, Alex Wingfield the fox. Paula James will never let you dismiss a jackdaw again. And in a show where the performers play their own music, most spectacular is Lucy Yates, the woodpecker, on the drums. The voice of the Oak is Don Warrington.
Scriptwriter Matt Borgatti says: "It's all about a reconnection to the nature around us, be that in the city or countryside, so that we can love and celebrate it." And, we hope, save it.
---
The Lost Spells plays at Keswick till 3 June. Details and tickets can be found on their website.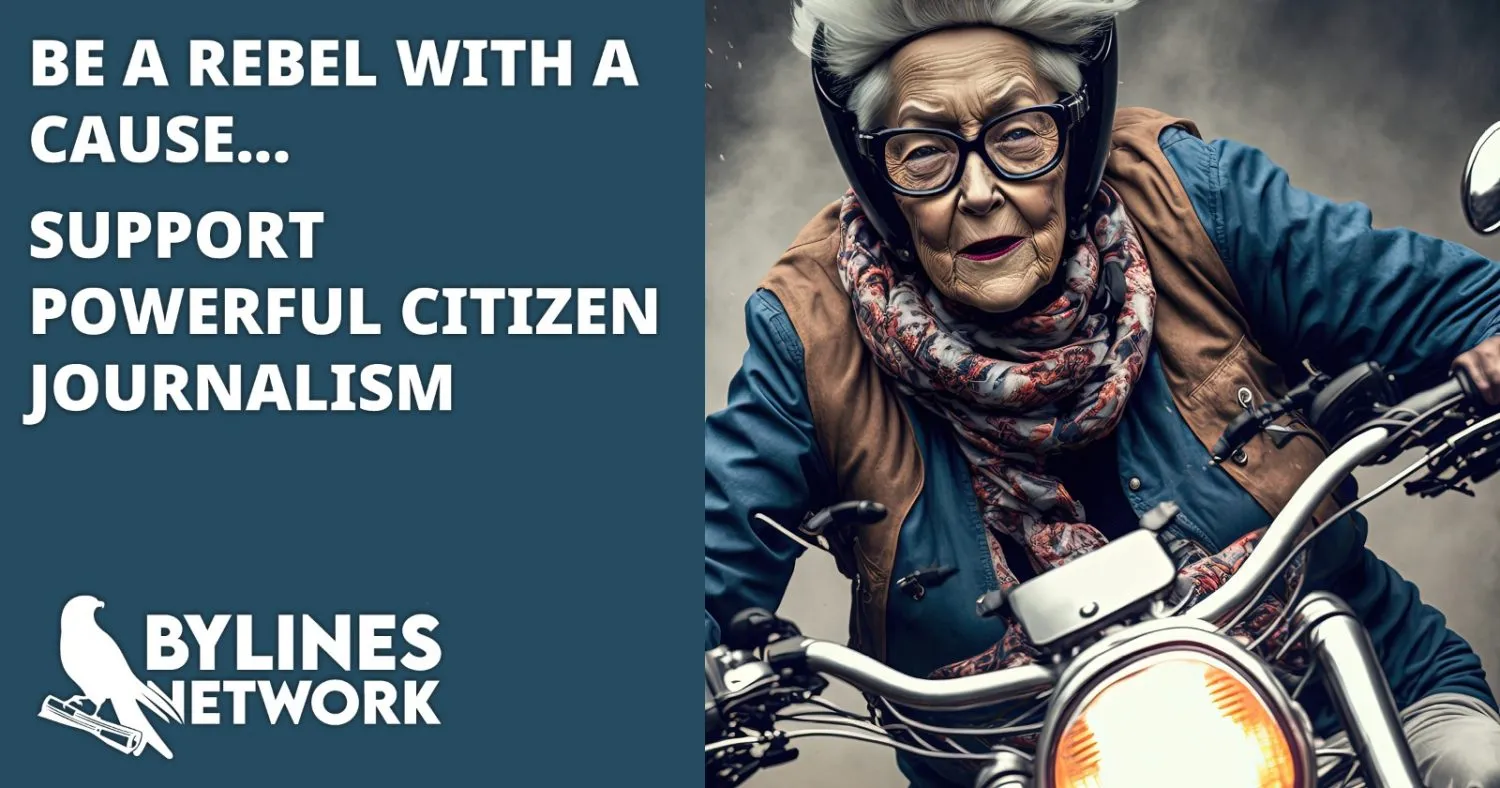 CLICK HERE TO SUPPORT THE BYLINES NETWORK CROWDFUNDER!