"Don't be scared to say just what you think
Cause no matter how bad, someone's listening"

Ukraine didn't win on Saturday night, but Heart of Steel said it all. Not just the title and lyrics epitomising this nation's ongoing courage and strength ("Despite the pain I keep on fighting"), but also their connection with the hundreds of millions watching and supporting.
What a joy for Liverpool to host on Ukraine's behalf. And what an honour for British households to host the 122,000 Ukrainians who have so far arrived under Homes For Ukraine.
Settled is one British charity who are listening. They provide advice on the three UK visa schemes for Ukrainians escaping unthinkable danger and hardship – both before and after they have arrived here. They also give advice to Europeans living in the UK on their rights under the EU Settlement Scheme. All services are accredited, free, and multilingual.
Inna Rohoman is Ukrainian, lives in England with a Homes For Ukraine host, and now works for Settled's Ukraine service. Last week she was in Liverpool promoting it at the 'Discover Ukraine' area in Eurovision Village; attending a panel discussion on Eurovision as a tool for diplomacy hosted by Pedro Serrano, EU Ambassador to the UK; and at the launch of the Liverpool European Festival at Liverpool Town Hall on Europe Day.
"I was so pleased to be at Eurovision and this festival launch, where European cultures meet and unite for peace. At this terrible time for my country, I'm proud to represent and promote Settled. Every day, our team works to ensure that everyone who needs our help can be safe, and free from discrimination. I will be happy if our service can be easily accessed by more and more Ukrainians both in and outside the UK; and our EUSS service for EU citizens also."

Inna Rohoman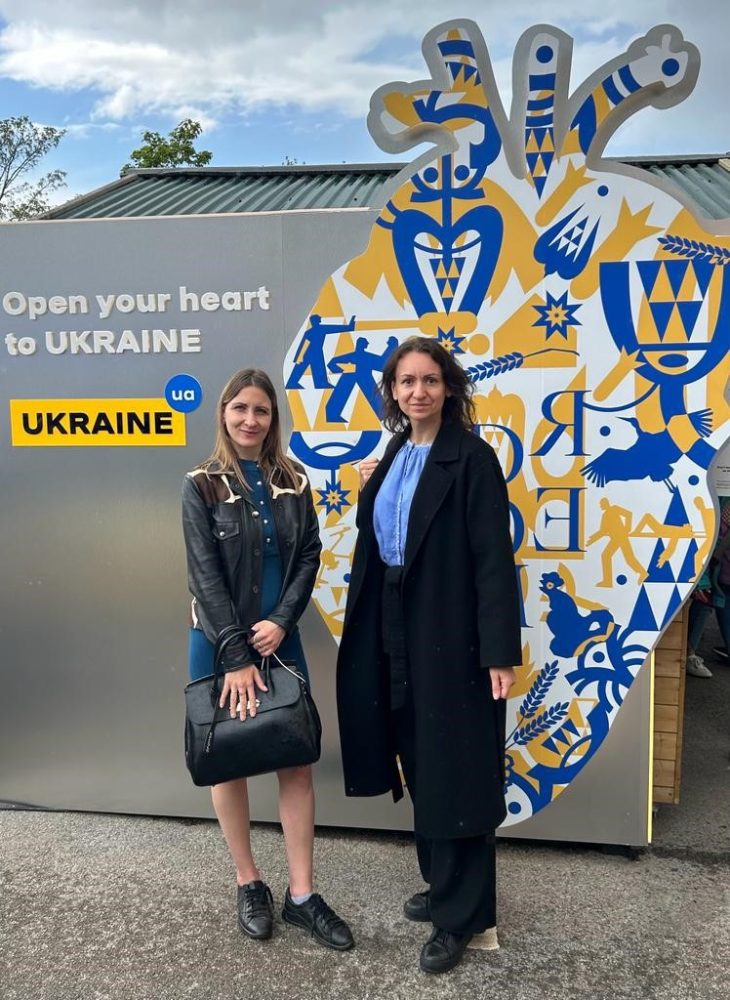 With an estimated 40,000 European nationals living in Liverpool, this new annual festival aims to celebrate other forms of culture beyond singing, and from European communities living locally beyond the extravaganza of Eurovision. Colourful dance and parades, cinema, and heritage events from a wide range of countries will be showcased at the beginning of June.
"Despite the pain
I keep on fighting
The world is burning, and you act
Don't be scarеd to say just what you think
'Cause no matter how bad, someonе's listening"
Hosts for Ukrainians are still urgently needed – approved matching organisations are here. And if you need free advice as a Ukrainian coming to the UK, or on any problems accessing your rights once here, Settled can be contacted in your preferred language: [email protected].
---
This is a press release from the charity Settled