Eurovision comes to Liverpool
Billed as the ultimate spectacle, the fabulous city of Liverpool is gearing up for the Eurovision extravaganza on 13 May 2023. Following the victory of the Kalush orchestra in Turin last May, the European Broadcasting Union chose the "home of the Beatles" as the city to host the 67th Eurovision Song Contest on behalf of last year's winning country, Ukraine. The event will be held in the Liverpool Arena, next to the River Mersey.
Liverpool is rightly proud to be acknowledged as a dynamic cultural venue. It's a UNESCO city of music, sporting a number of terrific venues to make it a special place. Amongst these is St George's Hall, a neoclassical building opened in 1854 and now a designated listed building with its Great Hall, Concert rooms and a community bakery and café. The hall has been used as part of the Eurovision Extravaganza in the lead up to the event and there'll be a live screening of the Eurovision Song Contest at the hall too.
St George's Hall Cake
Amongst Grandma Abson's recipes, I was intrigued to find she had one for St George's Hall Cake. It's a very versatile cake, fitting any shape of tin, square, round and loaf. It's been a popular cake at my talks and events and very easy to bake.
Recipe:
¼lb/110g butter
¼lb/110g sugar
2 eggs
½lb/225g plain flour
1 tsp baking powder
A little salt
¼lb/110g currants
2oz/50g candied peel
½ cupful milk
Work the butter to a cream. Add the sugar and beat well together. Add the eggs (well beaten), flour, baking powder, salt, currants, candid peel and milk. Beat well for 5 minutes. Bake in a warm oven for 1¼ – 1½ hours. (325F, Mark 3, 170C)
Schools of Cookery
Being a collector of old cookery books, I found a recipe for St George's Hall Cake just like Grandma's in The Glasgow School of Cookery Book (1910). The Glasgow School of Cookery was established in 1875. Initially, it hoped to educate young working-class women in culinary skills and later promoted culinary education within board schools for low-income families. Alongside similar schools from Edinburgh and Leeds, it formed an alliance to institute uniform standards and common examinations for teachers of cookery.
There was also a Liverpool School of Cookery founded by local philanthropist Fanny Louise Calder in 1875 with classes at St George's Hall with similar aims. The link to Liverpool and St George's Hall, a major listed building on St George's Place which was opened in 1854, becomes evident as a version of the recipe was featured in the Liverpool School of Cookery book on page 84. I don't know how Grandma came to have a copy but do wonder if any of Grandma's sisters, three of whom were in service in Manchester, attended a training course in Liverpool and picked up this recipe.
I'll be baking St George's Hall Cake and celebrating Liverpool at our Eurovision party!
Homebaked and the Peace Pie
In St George's Hall, Homebaked is a café and community bakery which is well worth a visit. They are baking a Peace Pie in honour of the city of Liverpool hosting the Eurovision Song Contest. The pie is based on the traditional Ukrainian dish, Borscht, a hearty dish, typically made with beetroots and beef. There are vegan and beef versions of the pie. £1 of each pie sold will be divided between the DEC Humanitarian Appeal in Ukraine and Fans Supporting Foodbanks.
You can be sure that Liverpool will be giving us a fantastic Eurovision party like no other! Enjoy!
---
You can read more about Grandma Abson's life, her passion for baking and recipes HERE and head over to Instagram @grandmaabson to see Meryl baking with her grandchildren.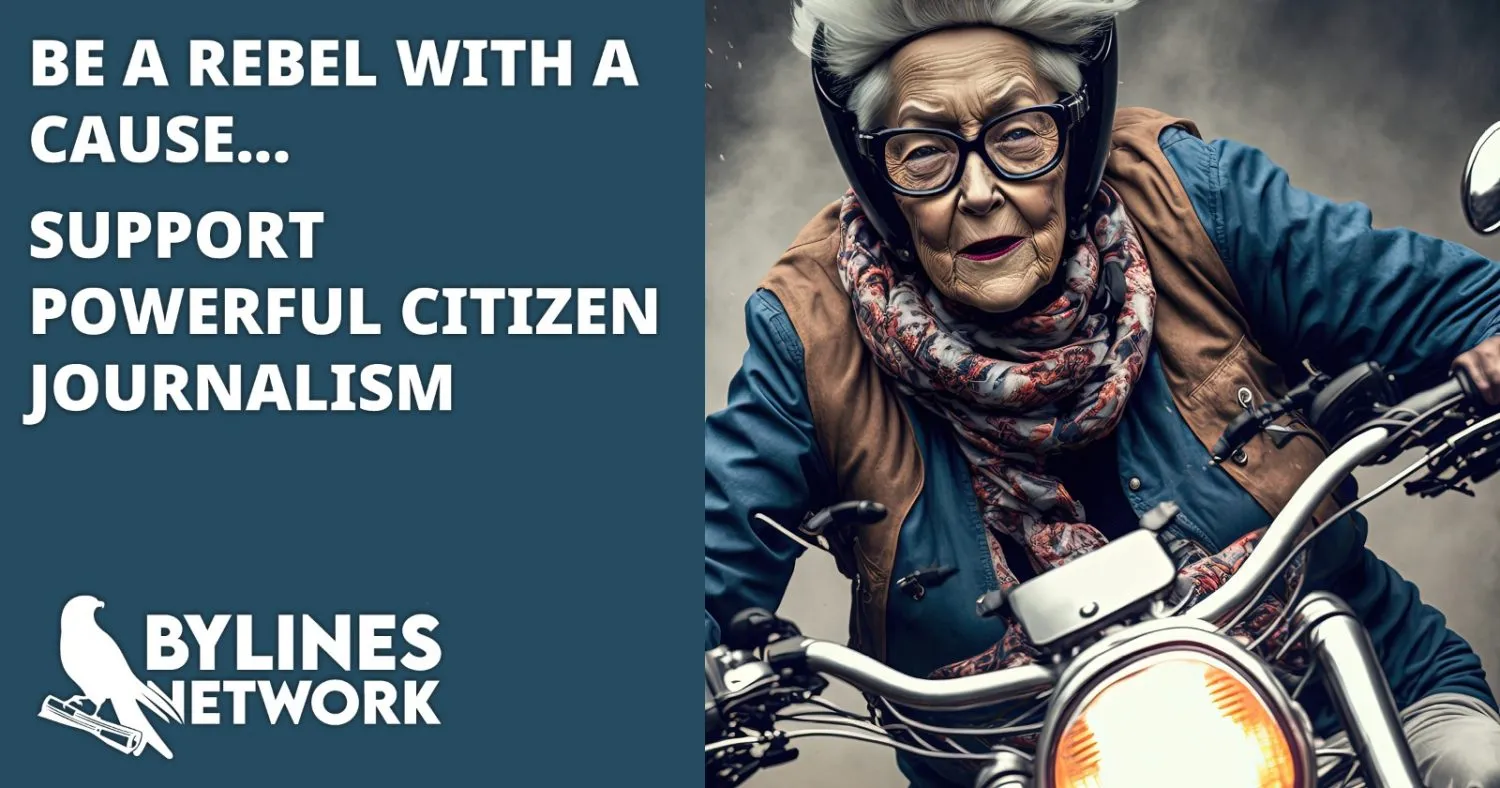 CLICK HERE TO SUPPORT THE BYLINES NETWORK CROWDFUNDER!