In 2013 I changed careers. Having started my career as a high school teacher, then moving into higher education educational and research service development in my 30s, in my 50s I took on a role as a co-director for a new Centre of Teaching Excellence. This resulted from the University of Manchester being awarded a £1.4mn grant to improve the teaching and delivery of quantitative research skills to undergraduate social science students. 
We were one of 19 centres funded under a £20mn UK-wide programme called 'Q-Step' to create a step-change in teaching quantitative social science.
As I write this piece, I have just won an industry award (my second in three years) for the success of the Data Fellows initiative I created through our Q-Step Centre. The FDM Everywoman in Technology award celebrates the tech industry's most exceptional talent in order to inspire the next generation from the UK and beyond.
Or to use one of my own mantras "I aim to be the person in my students' lives that I wish I had had at their age".
I have also received academic awards – I am a National Teaching Fellow and Teaching Excellence Award winner at my own University – and other industry recognition – I was a One in Twenty Women in Data in 2020.
The Data Fellows programme
What then is the Data Fellows programme and why is it attracting attention and accolades within and outside of academia?
Let's start with some statistics.
Since the first 19 data fellows were placed into their host organisations back in summer 2014, 330 have now experienced and benefited from the programme. Of those 330, 70% (at least) each year have been female and 25% come from underrepresented backgrounds or disadvantaged groups. The programme is inclusive by design.
The data fellows have been placed in public, private and not-for-profit organisations. They have all been paid the living wage to do an eight-week (sometimes less) data-driven, research-led work placement. Every placement has been designed to focus on data skills, quantitative (numerical) skills predominantly. The projects are all designed – in consultation with us – by the organisation which interviews, selects and hosts the student for the summer. They range from primary data collection through to statistical analyses and cover everything in between.
Importantly, these students are not taking STEM degrees. Rather they are social sciences and humanities undergraduates – criminology, politics and international relations, sociology, philosophy, social anthropology, or English language and linguistics. They have all been taught some data analysis and statistics by the time they are placed (the summer at the end of their second year), and are hugely motivated by issues such as climate change, global inequality and human rights. It is highly probable that most stopped studying maths formally at the age of 16.
On the other hand some of these students are specialising in data analytics, examined through the lens of their major subject. They will all have received various teaching already on their courses – all of which will have been designed to introduce them to real-world data, analytical tools and software, and rigorous research methods.
And so when students start their data fellowship, they will have varied experiences of applied analysis from being taught in the classroom and computer labs. They will be curious (at best) or fearful (at worst) about what lies in store. They will have gone through a rigorous but well-supported selection process.
Yet upon doing a data fellowship their heads are turned, their confidence grows, and they return having learned to fly. And with an appreciation of what 'data analysis' looks like in that far off place – the real world.
Opening students' eyes to careers in tech and data
Another of my mantras that I have used to give several talks is "Tell me and I forget. Teach me and I remember. Involve me and I learn".
The transformational change that happens when these highly-motivated but often under-confident students are part of the Data Fellows intervention programme is nothing short of phenomenal. However the real change is the effect of having their eyes opened to careers in tech and data professions that they may have thought were not on offer to them. Time after time I have heard from students – they have to write a reflective log for me whilst on placement – about how they didn't even know these roles existed.
I write about their progress and aptitude to learn how to do data analysis in my publications. My book Work placements, internships and applied social research is a theory and practice text full of case studies and vignettes from former students and those at the start of their social research careers. My academic papers and industry publications capture how the Data Fellows programme is informing industry to think about the over-reliance on STEM graduates for careers in data and tech. And my collaboration with Universidad del Rosario in Colombia is challenging not just what but how we teach statistics.
I have a seven year body of evidence (see MDPI, which is taking the Data Fellows programme to Latin America) to show that data skills – or STEM skills if you prefer – can be acquired by social science and humanities students and they can and do enter these careers.
This Pathways into Policy: Social Science Alumni Stories publication evidences how social science skills are in huge demand in policy careers especially those which rely on rigorous evidence for decision making. I'm following this up with a Pathways into Research publication which reaffirms this.
I have a former data fellow who is heading up an AI company in Canada, one who is a senior analyst for Bloomberg, and many who are in senior analyst roles in government. Others who have created tech start-ups in the third sector, one who is ensuring that the recruitment process at their company includes reference to social science and humanities degrees.
In other words, the diverse talent pipeline being created for the data fellows is creating graduates with open mindsets about creating diverse talent pipelines in their workplace. We need more of these voices in the recruitment process. If we design our programmes to be inclusive, great things can happen.
Circular bridges
How do circular bridges come into this? I contend that we need to open up our thinking and cast the net wider if we are to fill the skills gap that is so lamented in the data and tech careers pipeline.
I've had a circular career – going the long way round to get to where I am now. How can we create different pathways given that we have talented students graduating with data skills from humanities and social science degrees, whilst education and industry are still chanting that we need more girls in STEM?
There is a beautiful circular bridge in Uruguay. It was built to protect an Area of Outstanding Natural Beauty, spanning a lagoon. The bridge allows passengers to walk and cars to drive across, but the drivers are slowed down to decrease emissions and preserve the natural environment.
What if we extend this metaphor by thinking about the need for data and tech skills to be delivered according to who is crossing the bridge (from education to industry) and ensuring we allow some to walk whilst others can drive across?
If we provide dual pathways into tech and data careers, and the support structures that respect the environments we work in, perhaps we can filter the talent pipeline by looking at the problem – and solutions – more intelligently and creatively. Perhaps the strategically important and vulnerable skills that we need to protect and develop are akin to the lagoon. But we have to be smarter in thinking about how we extend these to those outside of the STEM inner circle.
Data fellowships provide a tested way of bringing more talent into data and tech careers as I have shown. Now we just need to scale this up.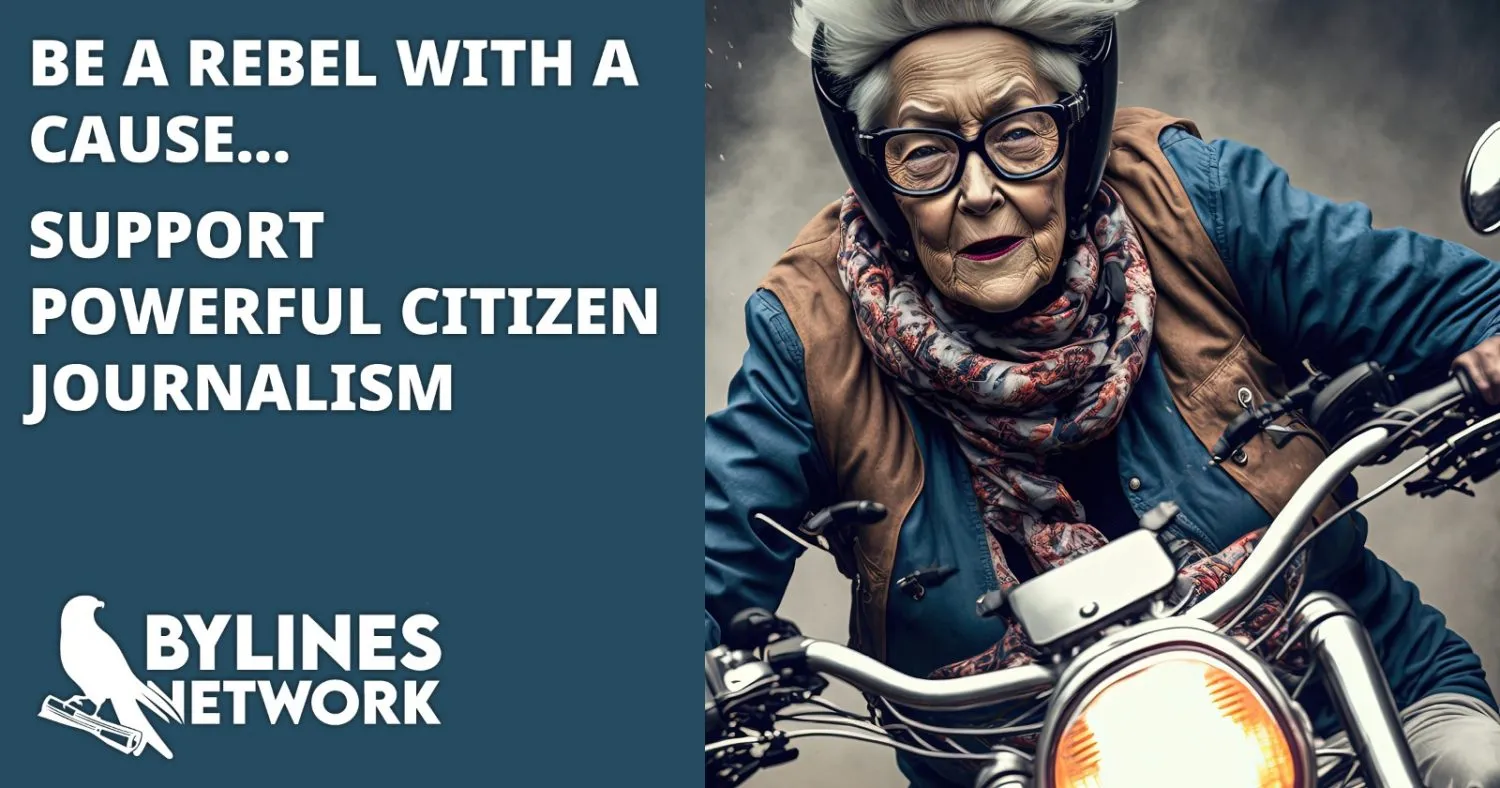 CLICK HERE TO SUPPORT THE BYLINES NETWORK CROWDFUNDER!